In recent years, the business world has changed dramatically, and the digital age has brought an entirely new set of challenges and opportunities. Businesses that do not adapt to these changes risk falling behind their competitors, which is why hiring a digital agency in Dubai can be a worthwhile choice.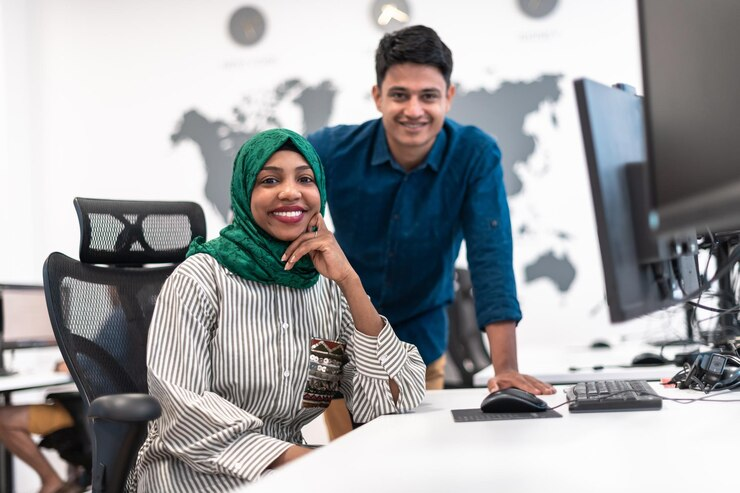 1) Experience and Expertise
A Dubai digital marketing agency has a team of experts who specialize in diverse aspects of digital advertising, such as SEO, social media, and content marketing. This team has years of experience working with businesses in a variety of industries, so they fully comprehend what works and what doesn't. You would be able to tap into the expertise of a digital marketing agency in Dubai and use their knowledge to improve your digital presence by hiring one.
2) Cost-Effective
Employing a digital agency in Dubai may be less costly than establishing an in-house team. You
won't have to spend money on software, training, or hiring new employees because a digital agency already has the required resources and tools.
3) Scalability
Your digital marketing requirements will change as your business grows. A digital agency in
Dubai can conveniently scale up or down their services based on your needs. This eradicatesthe need to hire new employees or invest in new tools as your needs change.
4) Competitive Advantage
A strong online presence is crucial in today's business world. You can gain a competitive advantage over your competitors by collaborating with a digital agency in Dubai. A digital agency can help with building a distinct brand identity, continuing to improve your search engine rankings, and generating more leads.
5) Consistency
Consistency is one of the most difficult challenges that businesses face when it comes to digitalmarketing. You can make sure that your digital footprint is consistent across all channels by collaborating with a digital agency in Dubai. Your website, social media profiles, and email marketing campaigns are all part of this.

6) Data-Driven Approach
Data is used to drive marketing strategies . We can develop targeted campaigns that reach your target customer by analyzing your website traffic, social media engagement, and other metrics. This method assists you in getting the most out of your marketing budget.
7) Time-Saving
Digital marketing is a time-consuming process that necessitates a substantial amount of effort and attention to detail. Working with a digital agency in Dubai enables you to free up time to focus on running your business. We will handle all digital marketing tasks so that you do not have to.
8) Access to Cutting-Edge Tools and TechnologiesDigital marketing tools and technologies are always changing. Working with will allow you to gain access to the most up-to-date tools and technologies, enabling you to maintain a competitive edge.
9) Flexibility
When it comes to marketing campaigns, we can provide the flexibility you need. We can tailor their strategies to your needs, budget, and objectives. This means you can make changes to your marketing campaigns without starting over.
10) Measurable Results
Because digital marketing is measurable, you can track your results and adjust your strategiesas needed. We will send you regular reports on the website's traffic, social media engagement, and other metrics. This allows you to see what's working and what isn't, allowing you to make marketing decisions.